Looking Forward to 2022
2022 is almost upon us. Let's hope that COVID is brought under complete control in 2022.
As you know, December to February is that time of the year when millions of people throughout our world list their New Year resolutions and resolve to make a positive lifestyle change. However, we feel -and so does the American Psychological Association (APA) – that it's best to regard these resolutions as evolutions if you really wish to succeed in 2022. At https://www.apa.org/topics/behavioral-health/healthy-lifestyle-changes, the APA tells us: Making a lifestyle change is challenging, especially when you want to transform many things at once. This time, think of it not as a resolution but as an evolution.
An evolution requires heaps of commitment, lots of passion, a few sacrifices and an abundance of determination and resilience.
Most of our 60,000+ graduates – yes 60,000+ graduates! -  have demonstrated these evolutions in their lives and have ended up Teaching English as a Foreign Language (TEFL) overseas in some wonderful, exotic countries, such as South Korea and China. But don't just take our word for it! Here's what Jack (from Manchester, UK) tells us about his experience in his own words: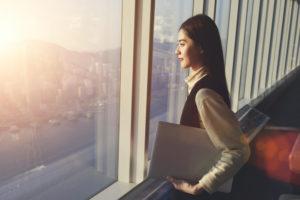 South Korea is one of the most exciting countries in the world to live in and teach English, with opportunities to earn well and top up your income with private tuition and online teaching. What could be better than earning anywhere between $2-$3k per month and experiencing the megalopolis of Seoul or gliding down to Busan's beaches on a high-speed train at the weekend? BBQ in the evening and tasting soup in the morning? Wow!
If you haven't studied any of  our high-quality TEFL courses already, then it would be wise to make this positive lifestyle change and make this your Number One commitment in 2022. We'll be here to support you on your journey to a life you will truly enjoy while ensuring you make difference. Sounds good?
Our learners study with us for a number of reasons: to make a difference, to travel the world, to enhance their employability status, to prepare themselves for future self-employment, to personally develop, to sustain them in the times to come, to become active citizens, and to enhance their social inclusion.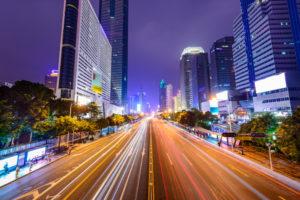 If you are already certificated in TEFL, then it's also wise to enhance your knowledge, understanding, and teaching skills by studying some of our Short Courses. This is what Lifelong Learning is all about. Commit continuously to being as best as you can and you, your students and your school will reap the benefits.
Our Short Courses will help you make a difference. For example, the following Short Courses will ensure you are at the top of the teaching pile:
How to Become Emotionally Intelligent
Building a Growth Mindset for Lifetime Success
How to Set Your Personal Goals and Achieve Them
Effective Leadership Course
How to Make the Right Decisions
See these Short Courses and lots more at https://www.teflfullcircle.com/morecourses/.
Good luck with making your positive lifestyle changes in 2022!